Visit My Online Store
Affiliate Links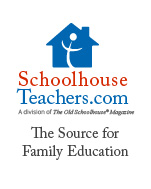 Read TOS FREE
Visit Our Sponsors
On Faith
Wednesday, July 24, 2013
I serve a risen Savior.


posted @ 11:24 PM


Created by a Creator
Tuesday, July 23, 2013
Thunder Moon - August 23, 2013
Price's Lake in North Carolina
posted @ 10:48 PM


Saturday fun with the family
Saturday, July 20, 2013
Enjoyed a great day with my family picnicing, fishing, walking, and eating. Gotta love the smells when you cook breakfast over an open fire.

My greatest joys in life are my husband, children, and my mom. Had a wonderful time away from the house, the computer, and cell phones.






Blessings!

posted @ 8:18 PM


Being kind and forgiving
Friday, July 19, 2013
The running joke in our house is that Ephesians 4:32 is our family's life verse. With 6 children, we practice being kind and forgiving a lot.






Blessings!

posted @ 10:53 PM


Friday Encouragement for Families
It's the start of the week-end, and it is July. What do you have planned as a family? How about a picnic or hiking a trail? Too hot to do much? Why not have water balloon and water gun wars in your yard?

There are lots of low-cost ways to spend time as a family. Pick something and do it!

Just look at the pure joy on the face of my youngest as he blasts me with his water gun!






Have a great week-end!





posted @ 12:23 PM


Spirit-led parenting
Thursday, July 18, 2013
posted @ 8:42 PM


Encouragement on being a mom
posted @ 9:24 AM


Encouragement for those in the valley
posted @ 9:23 AM


Encouragement for the Homeschool Mom
Tuesday, July 16, 2013




It was mentioned to me that all moms need this encouragement.

Blessings! Tami

posted @ 11:02 PM


Encouragement for those running a race
Monday, July 15, 2013
This is a picture a photographer took of my feet as I crossed the finish line in my first 5K a few years ago. I am currently training for a half-marathon.







So if you are training for a race or just making it through life day-by-day. Here is your encouragement to take it one step at a time.

Blessings! Tami

posted @ 8:28 PM


Some encouragement
It's been a while since I blogged regularly. You know how life gets in the way of best-laid plans. I am starting a series of graphical posts, and I want to put them on my blog. Then I can pin them easily on my Pinterest boards.

I also have some reviews to write up this summer for the various books we used in our homeschool last year.






Hopefully, you will be seeing more of me and my graphics!

Blessings! Tami




posted @ 8:22 PM


A Review of LIVE Online Math
Sunday, December 2, 2012


Recently, I was given a tour of LIVE Online Math by John Bovey. The LIVE classes have several choices of upper level math. The classes start at Pre-Pre-Algebra and go through Algebra II. I was able to participate in two of the Pre-Algebra classes, and I was very impressed with the technology of the online classroom. I was also impressed with the discussions and teaching time. The students are able to use a headset to talk to the instructor and ask questions about concepts they do not understand. As a homeschool mom, I know it is hard to remember all the reasons why you do certain things in algebra. The whiteboard technology allows the instructor to write on the board in real-time for the students. The students also have the ability, when the instructor chooses, to write on the board or mark where they do not understand the problem. If you are feeling like your student needs more for upper level math courses, I would recommend you check out LIVE Online Math!

If your student cannot commit to the weekly classes, LIVE Online Math also offers video courses. You can sign up for a free two-week trial for the pre-algebra class here.






Editing to add some info about pricing:



The video courses are $99.99 for the course (12 months of access), not per semester. The Video-Plus courses are $99.99 per semester and we have one weekly LIVE session with those. So, basically it's LIVE classes (3X per week), Video-Plus courses (video course, plus 1 session each week), and Video Courses (just a video course with no live component).

I was not compensated for this review. It is an honest representation of my experience.

Tami
posted @ 4:07 PM


A Review of The Memory Jar by Tricia Goyer
Monday, November 19, 2012


The Memory Jar is an enthralling Christian, fiction book by Tricia Goyer. It is a story of God's loving grace and mercy on the journey through the valley of death and loss of a loved one. It illustrates how God brings healing to your heart after you suffer loss in life. This Amish story follows Sarah through the road of loss and restoration. It is a love story told in a compelling manner with many twists and turns. It makes me long for the days when life was slower and more centered on godly things and not earthly things. Tricia captures the lifestyle and roots of faith of the Amish in the first book in the series. I am looking forward to the next installment.

Until next time,

Tami

Disclaimer: I was not compensated in any way for this review. This is my personal opinion of this book.
posted @ 1:04 PM


A Cry from Egypt by Hope Auer (Great Waters Press)
Monday, July 23, 2012
In this freshmen outing for Hope Auer, I was intrigued to read about a fictional family who lived during the oppression of the Israelites by the Egyptians. The story of Moses leading the Israelites to the Promised Land is a well-known Bible story. In A Cry from Egypt, Hope writes about a family who lived in Egypt at the time that Moses first returned to ask Pharoah to release the Israelites. This type of historical fiction brings a Bible story to life for me. I was immersed in the family struggles and triumphs. The family is spared during the plagues, like the other Israelites, and the lead character learns of the all-powerful God her family serves as they are delivered from the bondage of slavery.

I would recommend this book for anyone 13 and older. Some of the scenes described may be difficult for younger readers.

For ordering information, see Hope's website by her publisher, Great Waters Press.

http://acryfromegypt.com/store/


posted @ 10:24 PM


About Me
Name: Tami
Home: North Carolina, United States
About Me: I am a homeschool mom of six children with varied interests. I love my family, and I love to read and write for fun. I also have a homeschool bookstore at http://www.dhss.com. Copyright 2005-2013 Tami Fox
See my complete profile


Previous Posts
Archives
Categories
Links
Credits
Blog Design by Christi Gifford www.ArtDesignsbyChristi.com

Images from www.istockphoto.com